CLAIRE G. COLEMAN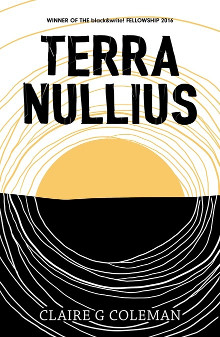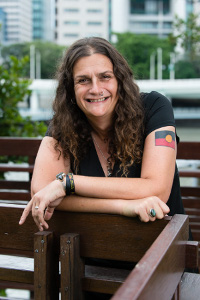 Photo By Jen Dainer, Industrial Arc
News
My second novel The Old Lie is to be released in Australia by Hachette Australia in late August/early September. More information on my books page.
I will have a story in the new #LoveAusYA Anthology coming out in June 2019 with Walker books.
Terra Nullius has won the Norma K Hemming Award. Thanks to the administrators and judges of the award.
Exciting news: Terra Nullius has been Shortlisted for the 2018 Stella Prize.
Wow!: Terra Nullius has been shortlisted for Best Sci-Fi Novel in the 2017 Aurealis Awards.
I am so excited to announce that Terra Nullius will be soon appearing on the North America Market with Small Beer Press. This is in addition to existing availability in the Australian market with the wonderful Hachette Australia. See my Books page for more information.
Contact
Publicity Enquiries (AU): publicity@hachette.com.au
General Enquiries: info@clairegcoleman.com