CLAIRE G. COLEMAN
Non-Fiction
Opinion
They want me dead whether I fight them or not in Meanjin Blog.
The 'what about the children?' argument is compelling but it's a strawman for IndigenousX in The Guardian.
Debunking: "Aborigines took this place from the pygmies" for IndigenousX.
Debunking: "There are more important things to talk about than Australia Day" for IndigenousX.
"Bloody Australia Day" in The Saturday Paper.
"This is not about grog. It's about depression, hopelessness and failed government" in The Guardian.
"We Will Not Accept Australia Day on January 26 Without Resitance" in The Guardian.
"The Failures of Closing the Gap" in The Saturday Paper
All Saturday Paper Pieces, including "portraits".
"Read our Stories - but Don't Steal them" for: IndigenousX in the Guardian.
"No, I Will Not Thank You For Your Invasion". A piece on Invasion Day for IndigenousX.
"Apocalypses are more than the stuff of fiction - First Nations Australians survived one" for It's Not a Race on ABC Radio National.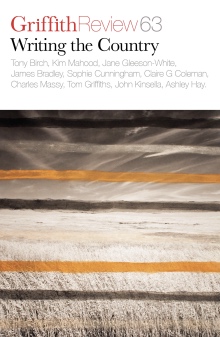 Essay
"Boodjar Ngan Djoorla (Country my Bones)" in Griffith Review 63 -- Writing the Country.
"The Risks of Question Time: Not So Black and White" in Westerly.
"When We Encountered the Nomads": An examination on the mistaken belief that Indigenous people were nomadic in Meanjin Summer 2017.
"Writer On Writer: Claire G. Coleman on Dorothy Porter's Dance of Language" in Writing New South Wales' Newswrite 238, Winter 2018.
Writing on the Road for Writing Queensland Magazine
Art Writing
"Unrepresented: Peter Waples-Crowe" and "Art Centre: It's Only Natural" in Art Collector #88 Apr-Jun 2019.
"From Bark to Neon" in NGV Magazine #14, Jan-Feb 2019.
"Tastemakers: Myles Russell-Cook" and "Curator's Radar: John Marurndjul" in Art Collector #87 Jan-Mar 2019.
The Monthly Awards: "Dark Emu" and "Bennelong" by Bangarra Dance Theatre in The Monthly